Welcome to a new feature here on the ol blog. I have been accumulating lots of ideas on my
pinboard
over the past couple of months and I finally decided to do something about it. In the next couple of weeks (and hopefully longer), I will be showing you ways to get the trendy items you want without having to spend a lot. I'm sure not all of my ideas will turn out as well as I planned but hopefully some will!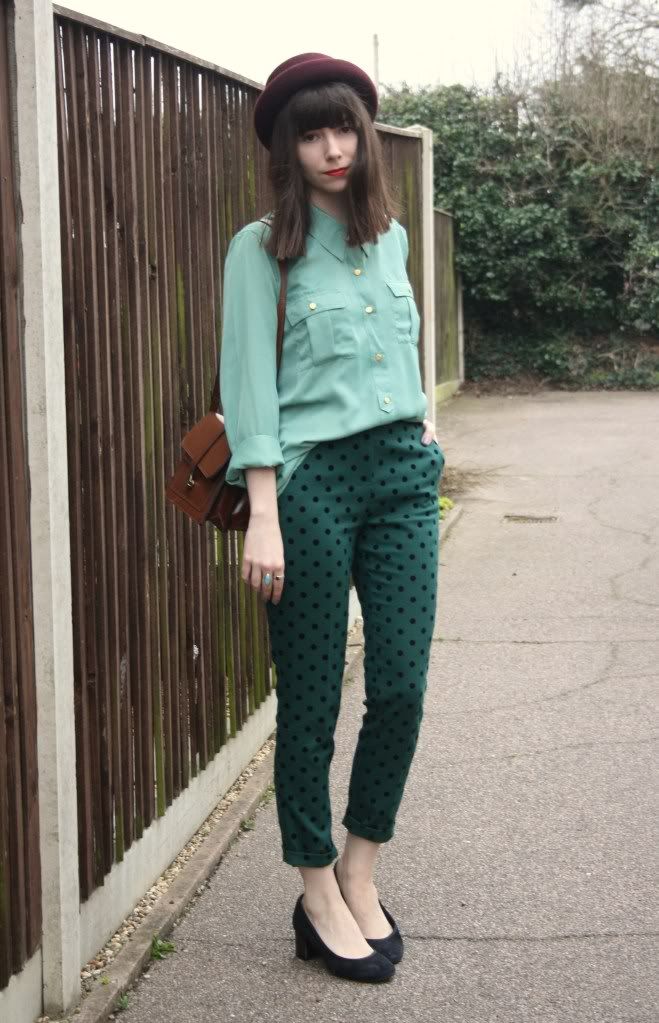 First up, polka dot pants. I've been seeing these pop up around the blogosphere lately and I thought to myself, "These are so cute! Let's look at how much money we're talking here." Here are the ones I liked:
$99 $189
$198
Really? Just have jeans with dots on them, I have to spend at least $100? No way. They might not even be cool in 6 months.
So, I headed to the thrift store. I found these jeans at Savers for a mere $7.99. Somewhat high for jeans but I was looking for colored jeans that were a slimmer fit so I sucked up the extra cost. Then I headed to Joann. I picked up the fabric paint and brushes for about 8 bucks. Instead of $99, I'm out only about $16. If you already have fabric paint or made your own brushes, you could do this for even cheaper.
WHAT YOU NEED:
1 pair of jeans (any color you want)
1 bottle of fabric paint (I went with white)
1 sponge brush, easier if it is already round
1 paintbrush
Paper plate and newspaper
Stuff newspaper or any other paper in between the two layers of the pants
Dip the dobber/brush into the paint and make sure to knock off the extra paint before making a dot
Proceed with dotting the entire front of the pants
Then I took a regular paintbrush and filled in all of the dots where the circle wasn't quite filled in
Yay! Do the same thing on the back and you have a cute pair of polka dot pants for mere dollars!
Stay tuned for an outfit post with these babies!