While I'm away, I've lined up some lovely ladies to tide you all over until I get back! Today we have Lauren from A Wild Tonic. She not only has a great blog but also runs an Etsy shop! I had the pleasure of meeting her in person while I was in NYC and she is the sweetest! Please pop by her blog here and her Etsy shop here and say hi! Thanks again Lauren!
Hello there, lovely Babes in Thriftland readers. I'm Lauren, a blogger and vintage & handmade shop owner on Etsy. You may recognize my work from right here on Erin's blog. My handmade work is a series of prints on upcycled maps. The quotes on the prints are mostly inspirational and travel-related, so I call them my Wanderlust Prints. Each print is completely unique as they are printed right on the map paper! I had the idea one day when my dad was cleaning out his car and found some old maps. I feel like not many people use paper maps anymore in this age of GPSs and map apps on our phones. Instead of throwing his maps into recycling, I decided to start the print shop. I LOVE traveling and having new experiences, and my prints are a celebration of the wanderlust spirit.
Erin has a collection of three prints that she loves (right, Erin?) and to celebrate Erin's birthday and big trip...I'm here today to offer a print to one lucky reader! Read below for how to enter. Happy Travels, Erin! :)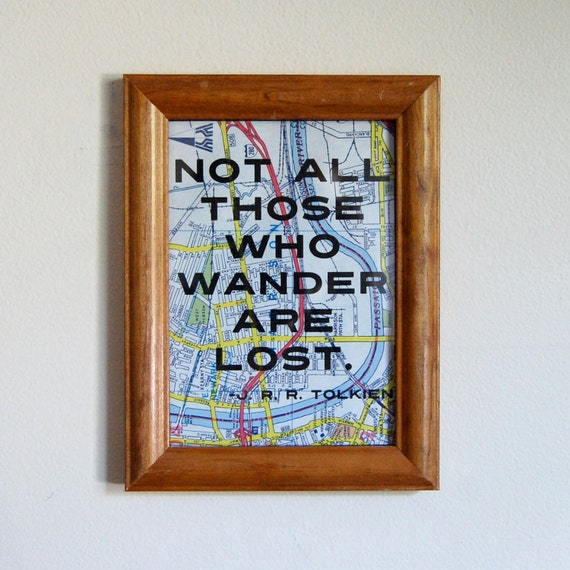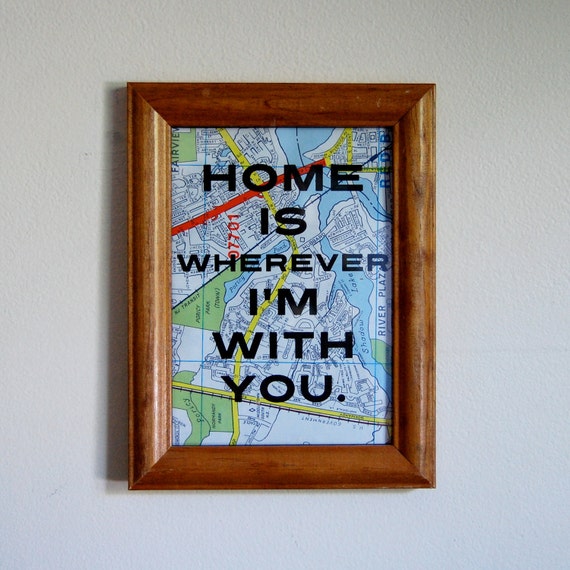 To enter the giveaway:
1. Be a follower of
A Wild Tonic
2. Be a follower of Babes in Thriftland on either Bloglovin' or GFC
3. Leave a comment with a way to contact you.
For Extra Entries (leave a separate comment for each) :
1. Follow A Wild Tonic on
Twitter
2. Follow Babes in Thriftland on
Twitter
3. Share the giveaway on Facebook, Twitter or your own blog!
Good luck! Lauren has been generous enough to open the giveaway to all readers!